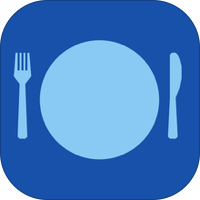 The oxaBrow iPhone/iPad app is for those with a diagnosed Calcium Oxalate Kidney Stone condition, that is 90% of people with kidney stones. On a typical Oxalate daily absorption restriction of less than 50 milligrams, one can easily manage an Oxalate diet by getting facts about specific food Oxalate levels. This app presents data of approximately 500 food items and ingredients with in every case a formal reference about the source of information provided.
The oxaBrow main screen allows you to scroll through the food list. You can also use the right side shortcut to jump to the section.
Selecting a specific food item from the main screen shows you the specific food data details, including lower oxalate level food alternatives.
Selecting the upper left
icon of the main screen displays the screen to choose language, unit and sort order.
Selecting the upper right
icon of the main screen shows a search bar with immediate search results as you type.
Use this iPhone/iPad app at the grocery store, at the restaurant, as a guess during a meal or simply at home while planning a meal. Gone is the Oxalate List posted on the refrigerator door.